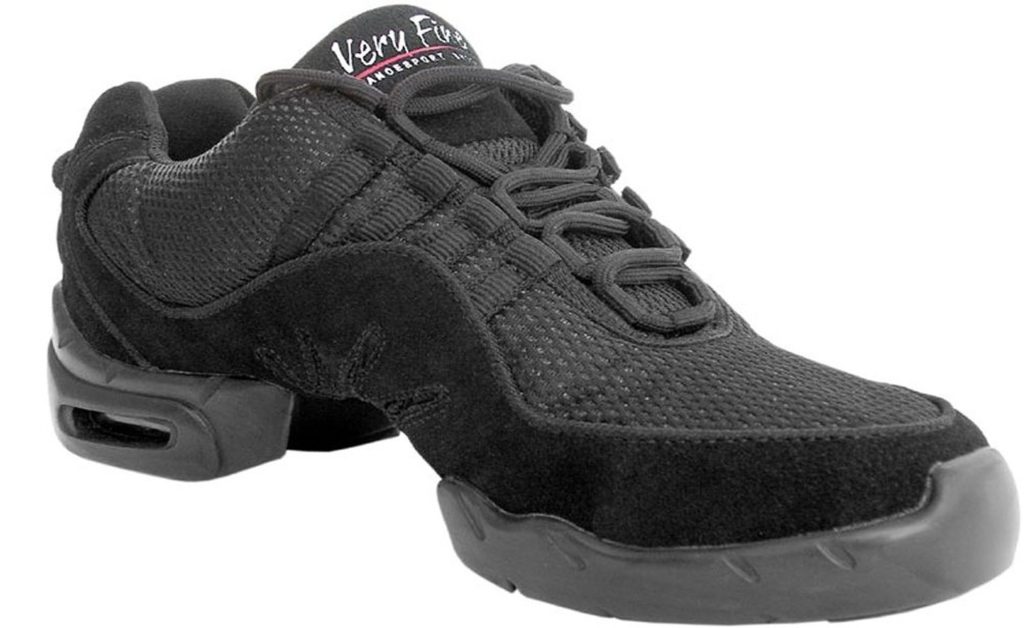 Capezio is a very famous name in dance shoes first formed in 1887 to make ballet shoes. But these days, it is their Zumba shoes that are much more popular.
What we like
Comfort – The shoes have padded linings which give a high degree of comfort. They can therefore be worn for a lot longer than other types of shoe.
Split-sole – The split sole gives a high degree of flexibility
Breathability – The shoes are made from breathable materials including mesh and suede so give good ventilation which allows your feet to stay cooler and less sweaty. The arch is perforated which gives extra ventilation.
Boxed toe – this gives a high degree of flexibility and comfort and are helpful for doing toe stands.
What you should watch out for
Split-sole shoes such as these give more flexibility but they also offer less support for the arch region, so if this something that you need you may be better off with other shoes such as perhaps the RYKA Women's Tenacity Dance Training Sneaker (especially if you need support for your ankle region) or Reebok Women's Dance UR Lead Mid Shoe
Buy a bigger size than you normally wear – a whole size bigger is recommended
Summary
A very flexible and comfortable shoe from this very famous name in dance shoes.
Check price and availability here